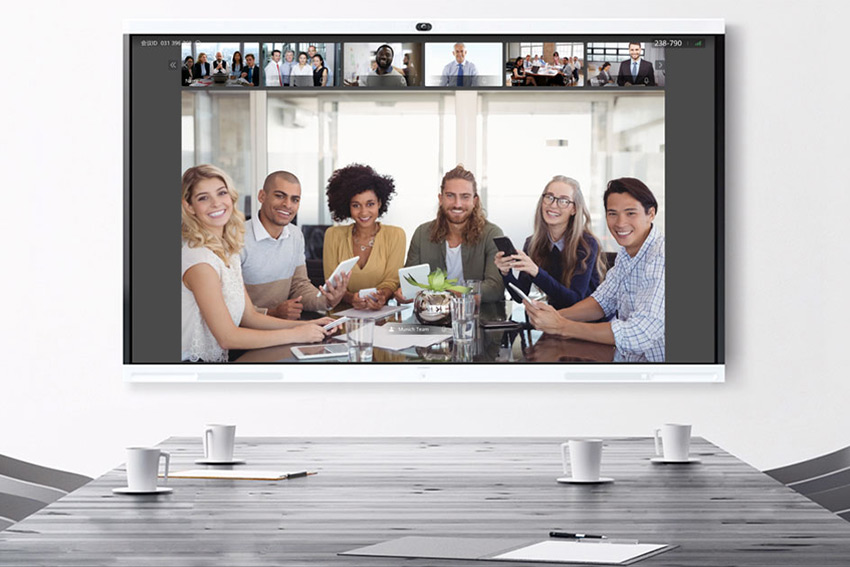 The Huawei IdeaHub collaborative screen, available in 65 and 86″, is the must-have product for meeting rooms thanks to the full range of features it includes. This makes it virtually autonomous, and that's not the least of its qualities. We've already detailed each of IdeaHub's key features. Here are the 5 main ones you should remember.
1. A universal interactive whiteboard
Like other collaborative touchscreens, the IdeaHub has annotation, drawing, handwriting recognition and recording capabilities. But unlike its competitors, the annotation menu can be called up at any time. Regardless of the application in use, it is possible to write, draw, circle on a document, a video, a web page, etc.
2. Professional meetings
Thanks to its dual Android and Windows operating system (via OPS module), the IdeaHub accepts all video conferencing applications that are very easy to launch with a few clicks. With its 4K screen and support for H.265 streams, the image is impeccable. In addition, auto tracking automatically switches from wide shot to zoom on the speaker for a professional look.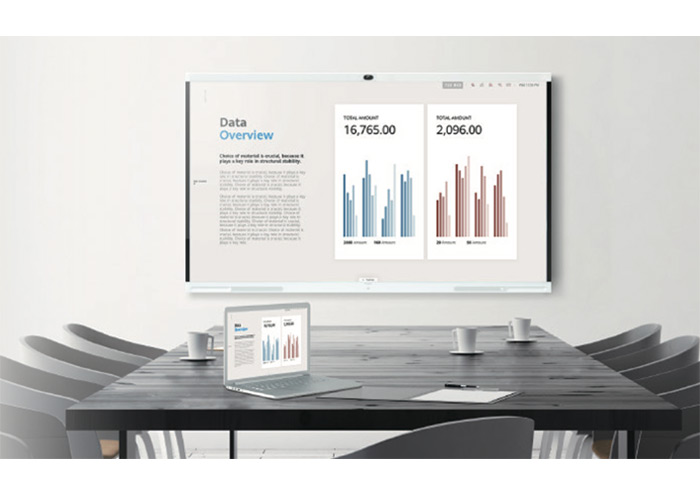 3. A perfect sound
The twelve built-in microphones pick up the voices of all speakers without any problem, no matter how far away they are. In addition, the system increases the volume of people whose voices are weaker in order to level out the sound. As for the Acoustic Baffle system, it focuses on the area where the speakers are located and completely cuts off outside sounds, in the case of an open space for example.
4. Simultaneous on-site and remote collaboration
The touch screen can be operated with the fingers or with the two pens provided and magnetized just below the screen. Several people can therefore work simultaneously on the IdeaHub. But it also works remotely. Two connected IdeaHubs can work on the same document, with a label that clearly indicates which drawing or writing comes from which user.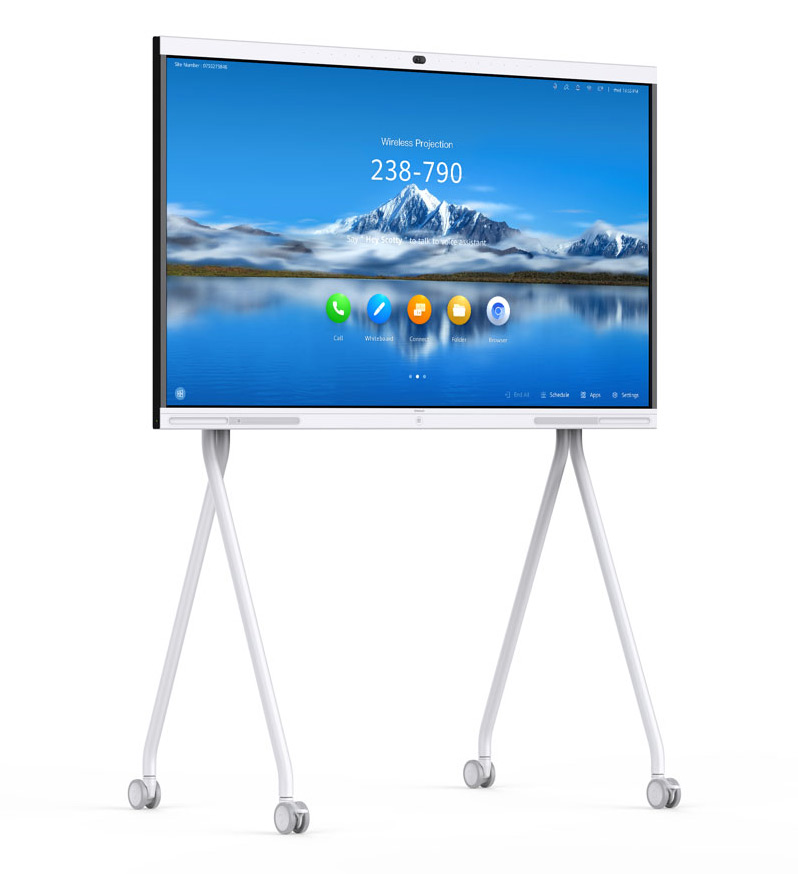 5. Extensions and upgrades
As we have seen, an OPS slot accommodates an optional Windows PC. You can also add a remote control to take control of the reading of documents, to switch from one page to another. The table microphone extends the sound coverage to accommodate even more participants. Finally, the USB dongle is used to connect a laptop's video output directly to the IdeaHub wirelessly. And you can always choose between the wall mount and the stand on wheels.
Bonus : discover 3 videos on how to use IdeaHub
In order to put pictures to words, we offer you three videos on how to use the IdeaHub. You will be able to see for yourself the essential advantages of Huawei IdeaHub screens
Watch again the full presentation of the IdeaHub screen that took place at EAVS with the Q&A session.
The Hub Institute teams present their uses of IdeaHub.
Ce youtubeur tech possède un IdeaHub dans son bureau. Il nous le présente en détail et nous montre de quThis tech youtuber has an IdeaHub in his office. He presents it in detail and shows us how he uses it
More info : Huawei